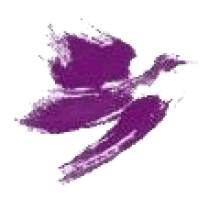 Eau Claire Friends Meeting has been providing clearness, support, oversight, and anchoring of Mark Helpsmeet and his work with Northern Spirit Radio since 2005. Following the clearness committee that met with Mark in early 2005, and with the encouragement of community members involved with WHYS radio, a committee was formed to support Mark in this work. Meeting officially took the work of Northern Spirit Radio under its care with a minute of 7/22/2005, and this was reaffirmed by a further minute on 7/29/2009. Although Mark's work with NSR has been under our care since 2005, Eau Claire Friends sought to bring wider and deeper Quaker resources to the anchoring of the work through a request to our yearly meeting. The request was accepted and Mark began meeting regularly with a committee constituted by Northern Yearly Meeting's Ministry and Nurture Committee in early 2006. Oversight/anchoring of the NSR work was transferred back to Eau Claire Friends in June of 2013, and that support continues presently. The following minute was approved by Eau Claire Friends on 12/16/2014.
Northern Spirit Radio (NSR) has been under the care of Eau Claire Friends Meeting since 2005, including several years when it was also held under the care of an anchoring committee established by NYM's Ministry and Nurture Committee. In 2013 the anchoring function was transferred back to a committee established by Eau Claire Friends, and that committee and Eau Claire Friends continue their care for NSR.
NSR provides valuable service and outreach in the transmission of Quaker values and testimonies. While related work by non-Quakers is frequently featured, NSR provides a special service in high-lighting the contributions of many Quaker individuals and organizations (like FCNL, FNVW, Quaker House, AFSC, QEW, and many others). The entire history of programs is archived with a search-able index and available for download on the NSR website.
At the 2012 annual session, NYM minuted, "Ministry and Nurture has been supporting Mark Helpsmeet in his Northern Spirit Radio ministry for many years through an anchoring committee. . .Northern Yearly Meeting minutes its support of the Spirit-led work of Mark Helpsmeet and Northern Spirit Radio and urges meetings and worship groups to use Northern Spirit Radio as a tool of ministry and outreach."