Posted on Sunday, March 9, 2014 - 4:02pm
Join us for a benefit concert to raise funds and peanut butter for the food bank!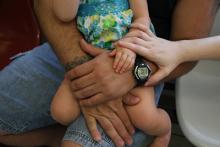 Posted on Sunday, April 6, 2014 - 9:42am
Knowing each other by keeping in touch is as important as our Meeting's outreach efforts. Maybe even more important, for without sustaining, loving connections we cannot nurture into being the world we seek.