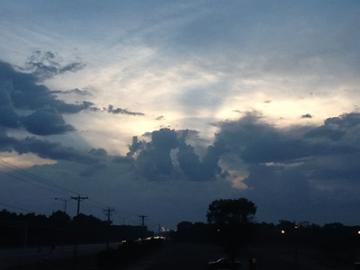 Query on Community for the Eleventh Month, 2013
Adapted from "Advice from the Epistles of the Yearly Meeting of Pennsylvania and the Jerseys, 1694 and 1695".
"Our Religious Society endures as a community of friends who take thought for outward society by first taking care of one another. Friends are advised to maintain love and unity, to avoid tale-bearing and detraction, and to settle differences promptly and in a manner free from resentment and all forms of inward violence. Live affectionately as friends, entering with sympathy into the joys and sorrows of one another's daily lives. Visit one another. Be alert to give help and ready to receive it. Bear the burdens of one another's failings; share the buoyancy of one another's strengths. In all the affairs of the community, proceed in the peaceable spirit of Pure Wisdom, with forbearance and warm affection for each other."
Query: Do we seek to balance our individual and group leadings to service in the world with nurturing our own community and the gifts each of us are growing into?
(Thanks to Sidwell Friends School's page on the Testimony of Community for the inspiration.)